The Golden Gate Bridge
Connecting San Francisco and Marin County in 1937, for many years the Golden Gate Bridge was the longest suspension bridge in world. Experts thought that winds, ocean currents, and fog would make it impossible to build. It took about four years to complete the beautiful 1.2-mile-long (1.9 km) bridge. It is held by 80,000 mi (128,747 km) worth of steel wire, and the cables that link the two towers are 36.5 (92.7 cm) inches in length. It's easy to see why this bridge is considered one of the 7 Wonders of the Modern world.
While we were in San Fransisco the Golden Gate Bridge was a must see and we decided to follow my brothers recommendation of hiring bikes from Fisherman's Wharf and cycling over to Sausalito.
The ride was slightly more challenging than I had anticipated, there were a couple of big hills (surprise, surprise, this is San Fran) and the bridge is also at a slight incline and it was quite windy.  But I was so pleased we did this, the bridge is impressive and riding into Sausalito was beautiful.
The Golden Gate Bridge is considered one of the most photographed things in the world.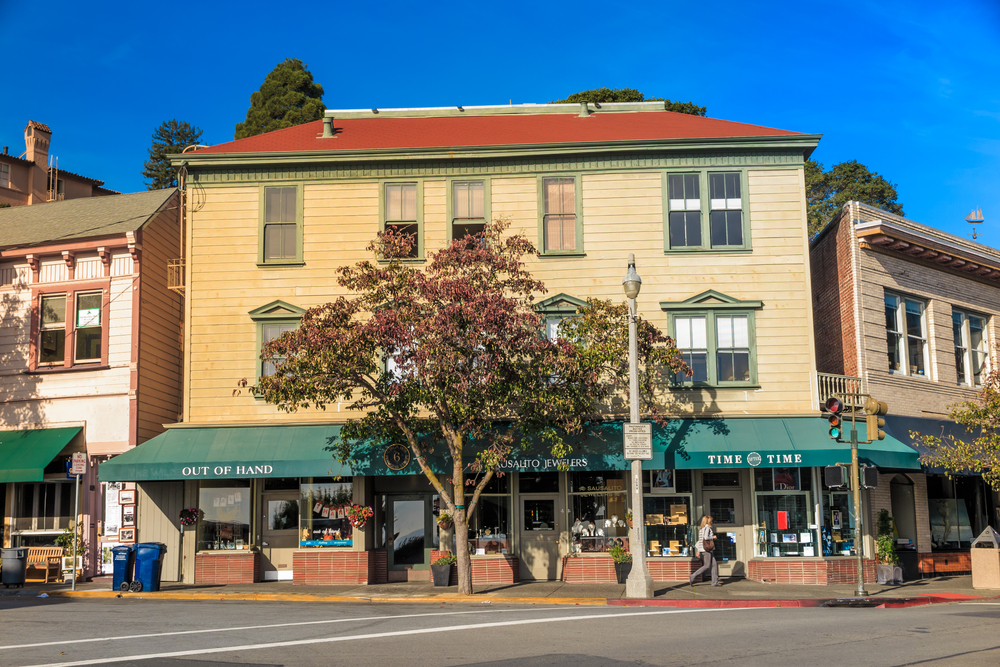 This photo doesn't do Sausalito justice, it is a gorgeous little town full of small shops, restaurants, and parks with great Bay views to enjoy. The multi-million dollar homes are gorgeous (and huge!), it seems a lovely place to live.
After looking at few shops and enjoying some ice-cream we boarded a ferry to return to Pier 39.