Dark Sugars Cocoa House
Ross and I stumbled upon this place trying to navigate our way to lunch at Old Spitifileds market.  We looked at each other and both understood that we would return here for one of their famous hot chocolates after lunch.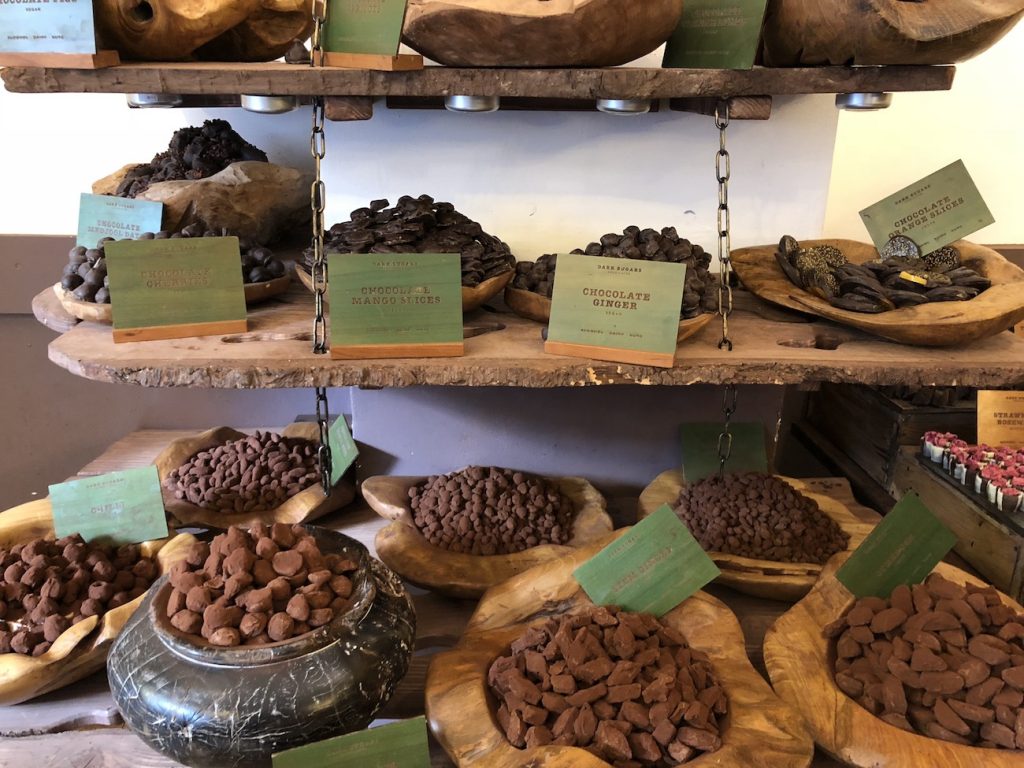 Before there was chocolate, there was cocoa. Dark Sugars is the story of one woman's journey to tell the story of cocoa – from tree to tummy.
Nyanga began her quest in Spitalfields Market with just two truffles and a lot of chutzpah. Along the way, she met a man who loved cocoa as much as she did! Together, Nyanga and the Chocolate Man set sail for Borough Market.
After many exciting years at Borough, Nyanga packed up her truffles and flew to South America and West Africa; where she spent three years researching cocoa on her family's farm. She returned feeling excited to bring her experience in Ghana to the streets of East London.
We chose the Ginger Hot Chocolate & the Signature Salted Caramel Hot Chocolate.  I will say, the chocolate is outstanding, however the hot chocolate drink its self is too thin and watery for our personal tastes.  I would however return to indulge in the vast chocolate selections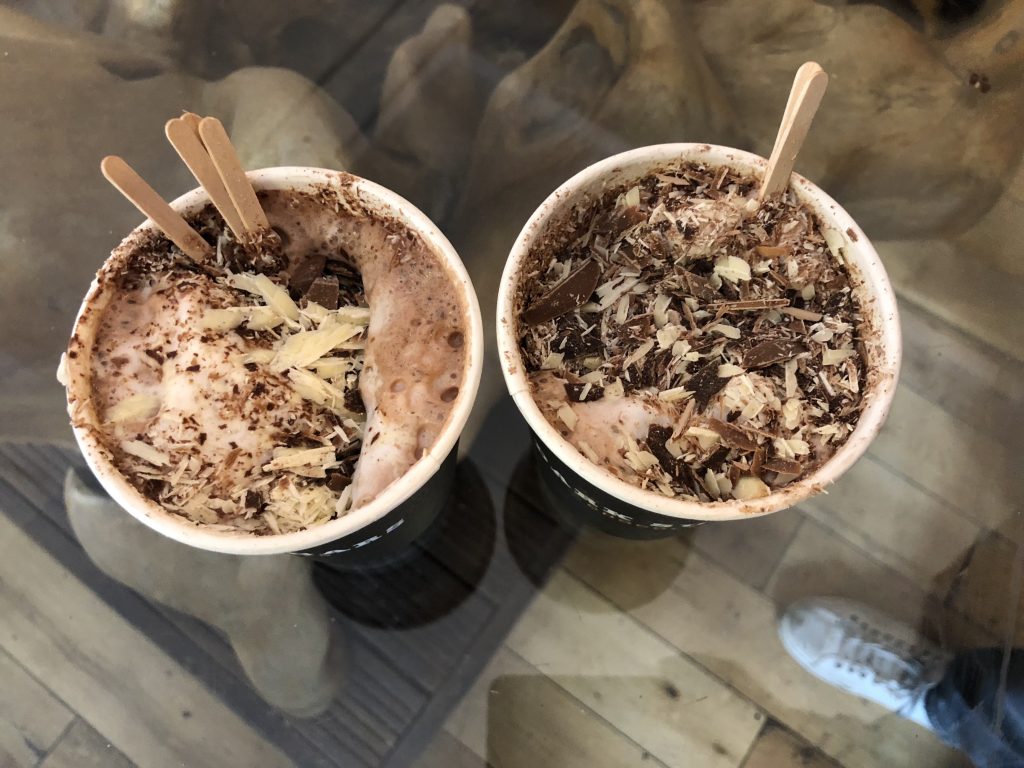 Unsurprisingly, Dark Sugars operates on a bit of a sugar high, and the place rocks along to African and Latin American beats. Don't be surprised if the staff combine your drinks with a bit of a boogie.
Dark Sugars is no one-trick pony. Stretching as far as the eye can see are rows and rows of beautiful, hand-crafted chocolates. Like the drinks, they're all made from the finest Ghanaian chocolate, carefully sourced by owner Fatou Mendy on her travels. From colourful pearls to giant slabs, you'll fine a massive range here, from pistachio to liquid sea salt caramel via vodka and orange.
Website:  https://www.darksugars.co.uk