Grand Canyon
When you stand a look into the Grand Canyon you suddenly realise how tiny and insignificant you are and how incredible the world is.
We booked a helicopter tour of The Grand Canyon with vegastours.com (which was excellent). We started this tour with a pickup from from our hotel by a stretch limousine (very Vegas). Upon arriving at the tiny airport, we met our pilot Robert and 2 other couples who were on our tour.
The ride was smooth and we had amazing aerial views of Lake Mead, Hoover Dam and the Mojave Desert on route to the impressive Grand Canyon.
Our pilot was great and provided information about the area and the canyon via the two-way radio headsets we were wearing.
Fun Fact: The Paiute Indian tribe calls the canyon Kaibab, which means "mountain lying down" or "mountain turned upside down." The creamy white Kaibab Limestone forms the surface on which the park's 5 million visitors stand while viewing the canyon.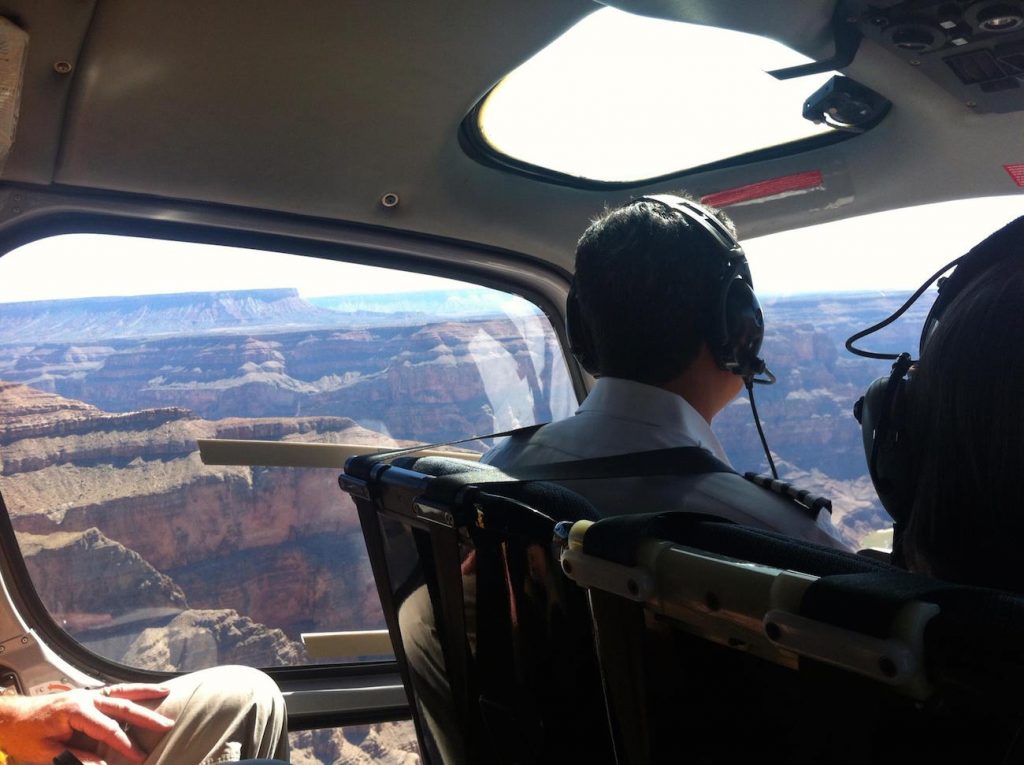 We landed at the Canyon and approached the famous Skywalk. The iconic Grand Canyon draws oohs and aahs from visitors perched at the edge of its towering cliffs. Carved by the copper-colored Colorado River, the colourful rock layers record billions of years of history and hide many unique species.
Though widely considered one of the world's most spectacular canyons, the Grand Canyon is neither the world's longest or deepest gorge.
The Skywalk is unlike anything else in the world, this amazing piece of architecture stretching out from the rim of the Grand Canyon 70 feet and towering nearly 4,000 feet above the canyon floor – Taller than any sky scraper currently in existence this glass bridge is strong enough to support the weight of 71 fully loaded Boeing 747 airplanes.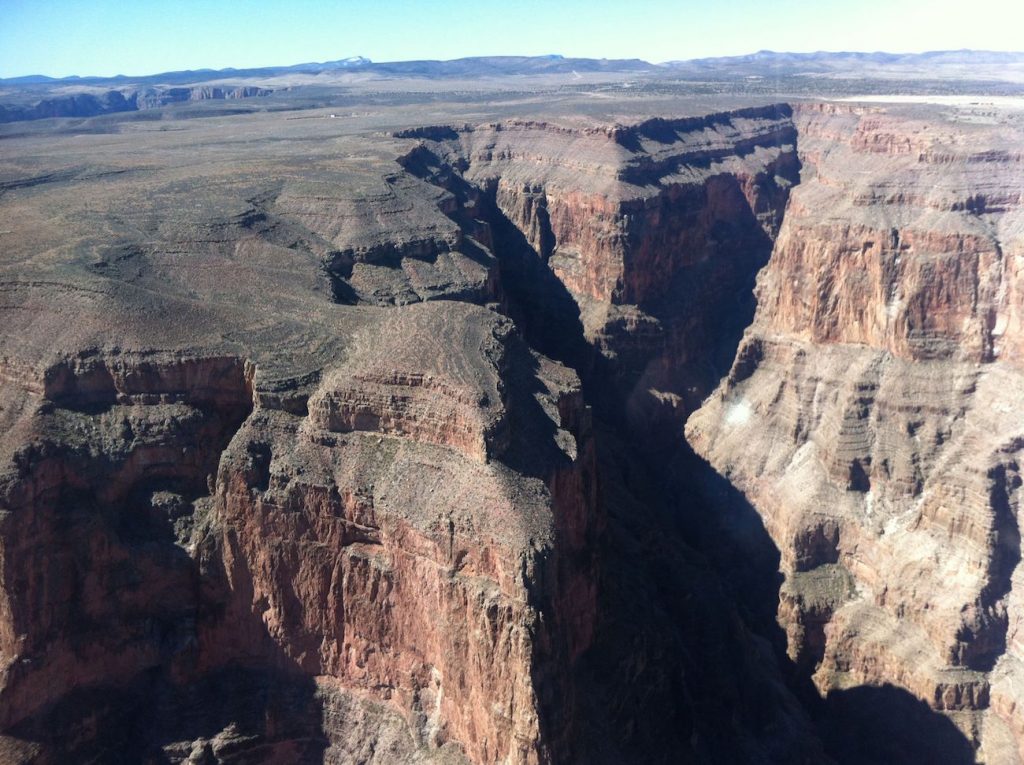 This was an amazing place to visit. I felt quite overwhelmed by its size, it really does make you feel small and insignificant but it also makes you feel free.  These photos do not do this place justice. This truly is a work of nature that you must see with your own eyes.