Kashmir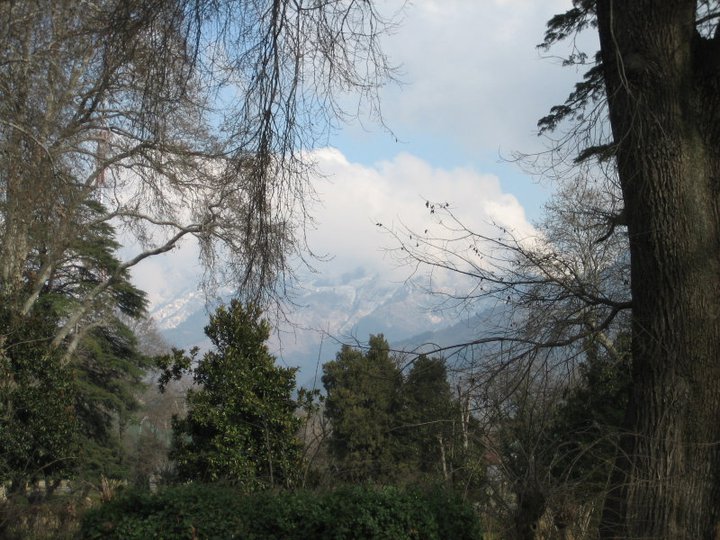 After a fairly difficult few days in Delhi we decided to visit a travel agent and book a tour out of the city.  We envisioned yoga, meditating and cooking classes in the mountains followed by a rafting trip down the ganges river.
The travel agent informed us it was not the right time of year to do this sort of holiday and we should visit Kashmir and stay on a houseboat on Lake Dal with views of K2 and the Himalayas'. As completely ignorant 23year olds we agreed and were pleased to be leaving Delhi.
The travel agent organised everything. We arrived at the airport checked in for our flight and patiently waited in the departure lounge being stared at by some very curious locals. (We were later told the staring is complementary and not considered rude in India but we found it very unnerving and relentless – even when making eye contact they do not stop).
An English woman travelling alone approached the two of us and asked if she could sit with us while she waited for her flight.  It was only once she commented that we were 'very brave' for travelling to Kashmir that we looked in our guidebooks for more information on the city in an attempt to understand.
The UK Foreign Office Advice
DO NOT TRAVEL TO KASHMIR
We decided to board our flight anyway, partly because we had already paid for the trip and partly because we still didn't understand the complexity and history of Kashmir.
To our travel agent (in delhi's) credit, he had taken care of everything.  We were met by military escorts at Srinagar airport who quickly collected our luggage and drove us out to Lake Dal.  My friend and I exchanged some concerned looks as we wondered 'what the hell we had gotten ourselves into'.  Our military guards told us to get on a small Shikara which would transport us out to our luxury house boat where we were met by the owner, who 'what-do-you-know' is the uncle of our Delhi travel agent.  We started to feel a little taken advantage of and wondered how true it was that there were no yoga / rafting tours available at this time of year.
However, Lake Dal was beautiful!  Completely tranquil – with stunning views of the Himalayas.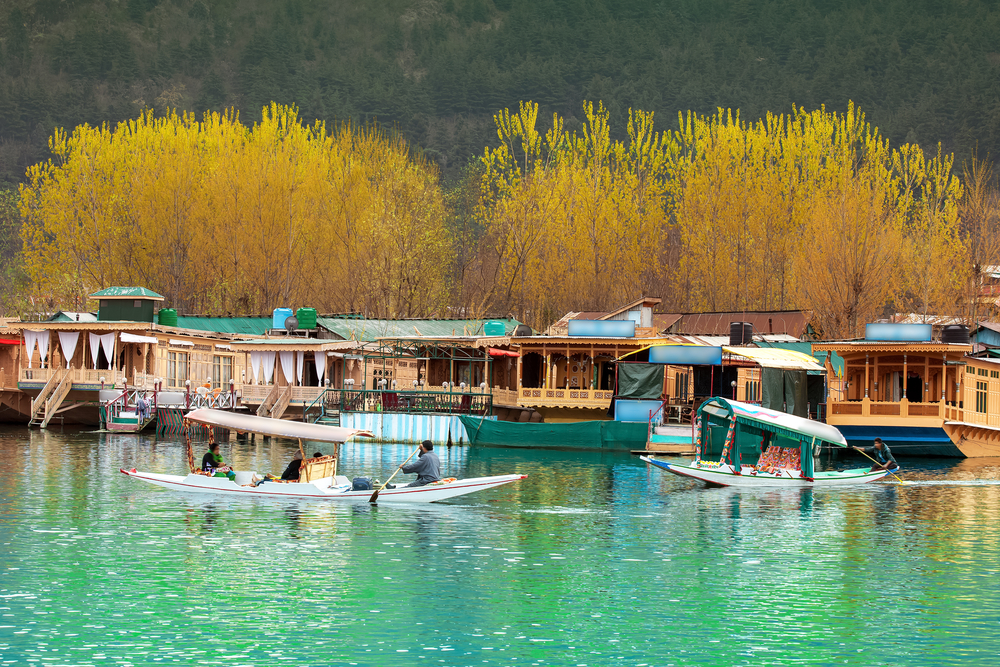 We had four days booked on this houseboat and were slightly disappointed when our host told us we would not be allowed to leave the boat unless on one of the hiking tours which were organised with the local miliatary (and completely overpriced).
We spent a few days relaxing which was really good. The afternoons were sunny and bright and mornings icey cold.  We drank lots of chai, a sweet hot tea which was amazing to drink, while sitting out on the desk watching the sun burn the fog off the incredibly still lake. The azaan call to prayer echo's across the lake between the mountains each morning and was so peaceful, it sounds almost mesmerising.
I have actually really enjoyed the time we have had in Kashmir and we did manage to convince our host to organise some military escorts to take us into the main town one afternoon, it was a quick visit and we were a little alarmed by the billboards showing you what to do if a grenade was thrown towards you and although we didn't experience any violence or see anything unnerving, we were grateful for the precautions taken to keep us safe none the less.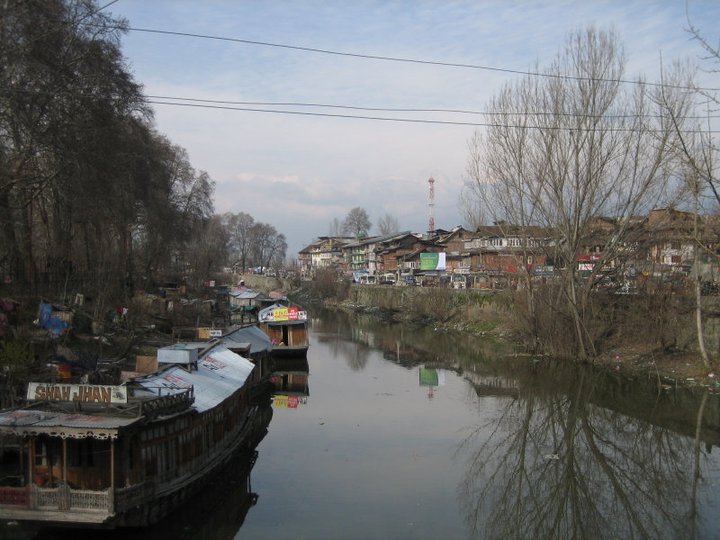 We are ready to fly back to Delhi and drive to Agra to see the Taj Mahal.