The Woodsman Treehouse in Dorset
Winding through lanes that were only wide enough for one; the sky was growing darker and I had two thoughts….
Please don't be camping in the middle of winter
And then, Please please be one of those awesome treehouses I've seen on Canopy & Stars.
This is my belated birthday surprise weekend away. Organised totally by Ross, and although he has successfully booked an amazing trip to Iceland's magical Reykavik and a Moroccan Oasis in the past to celebrate my birthday, there was also that accidental booking of a Naturist retreat back in 2017.
Our taxi dropped us off outside a sign that said 'Crafty Camping'.
I tried to keep an excited smile on my face as we wound through the woods. A yurt finally came into view through the many branches that lay ahead and then I saw it…. a signpost with key.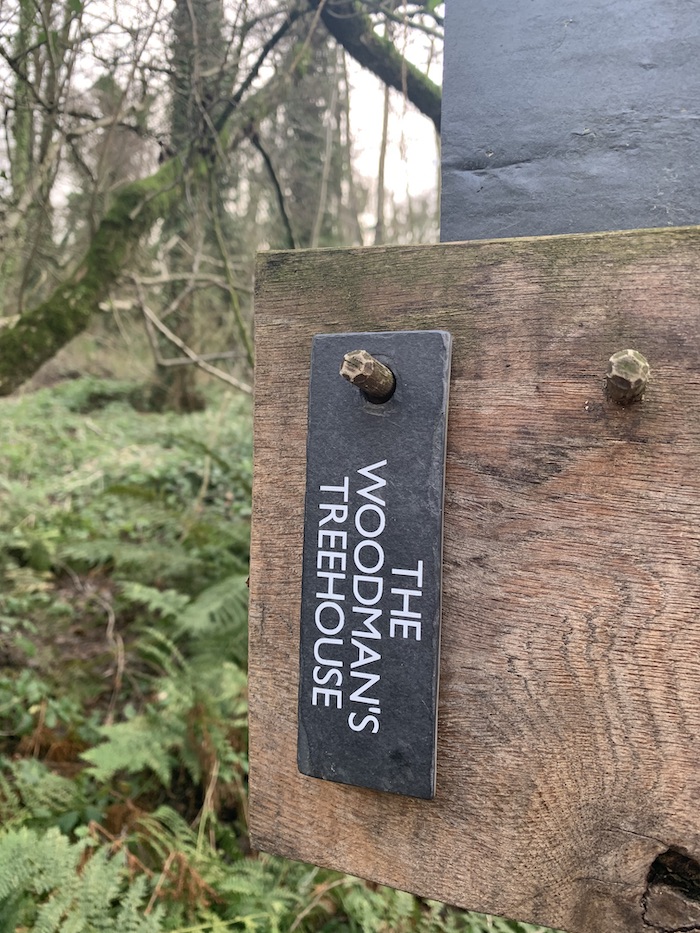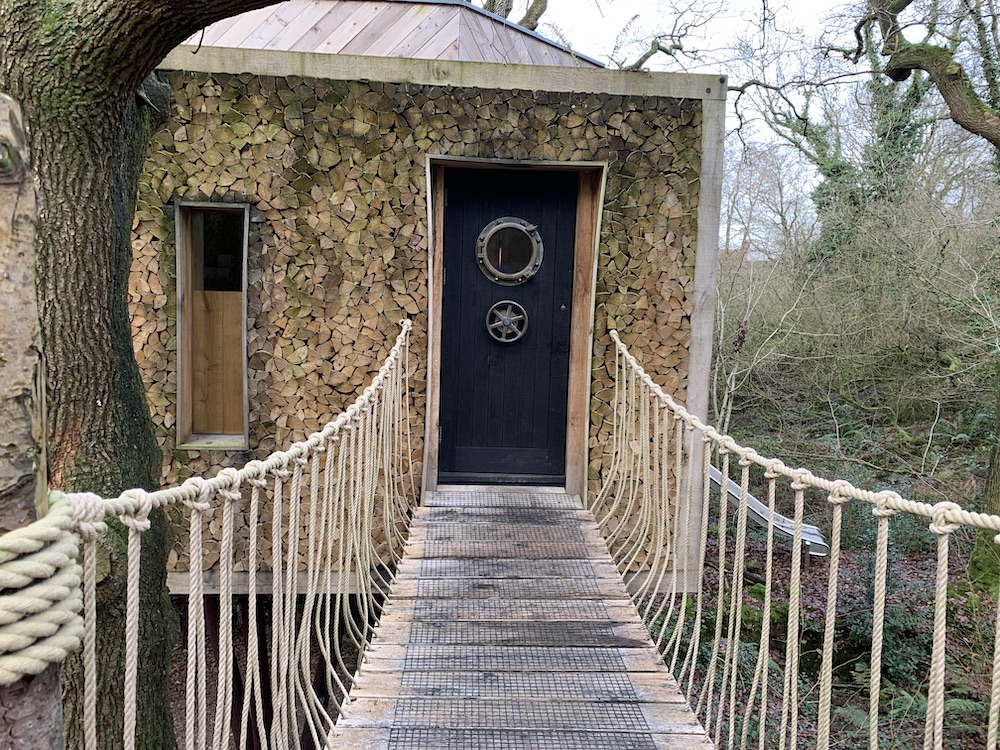 The Woodsman's Treehouse's grand pier-like boardwalk extended into our very own private kingdom for the long-weekend: a king-sized bed, a double-ended copper bath and the rotating fireplace that can be pointed toward the bed, sofa or kitchen. A particularly notable feature is a window in the floor, looking down to the stream below. The thick insulating walls feature picture windows that offer woodland views, and there is ceiling window above the bed that looks up at the impressive oak canopy above. It's overwhelmingly perfect!!
Opened in the summer of 2016, this is a magical setting that can only be described as 'Utopia', with uninterrupted vistas through the tree canopy across an enchanted Dorset woodland.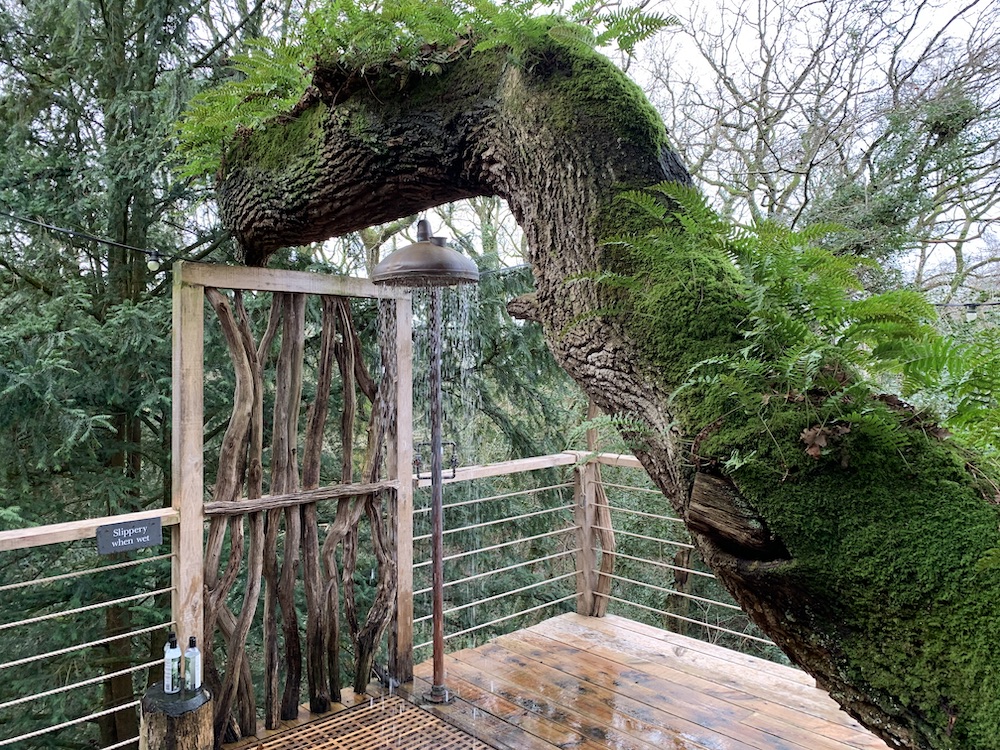 The rustic Woodsman's Treehouse, which appeared on Channel 4's show "Amazing Spaces", is an eco-friendly one-bedroom living space with all of the upscale advantages of five-star accommodation.
An outdoor shower is 5 star you say? Yes! Yes, it is! Amongst the trees in the Dorset Woodland, it is seriously one of the most incredible showers I've stood beneath.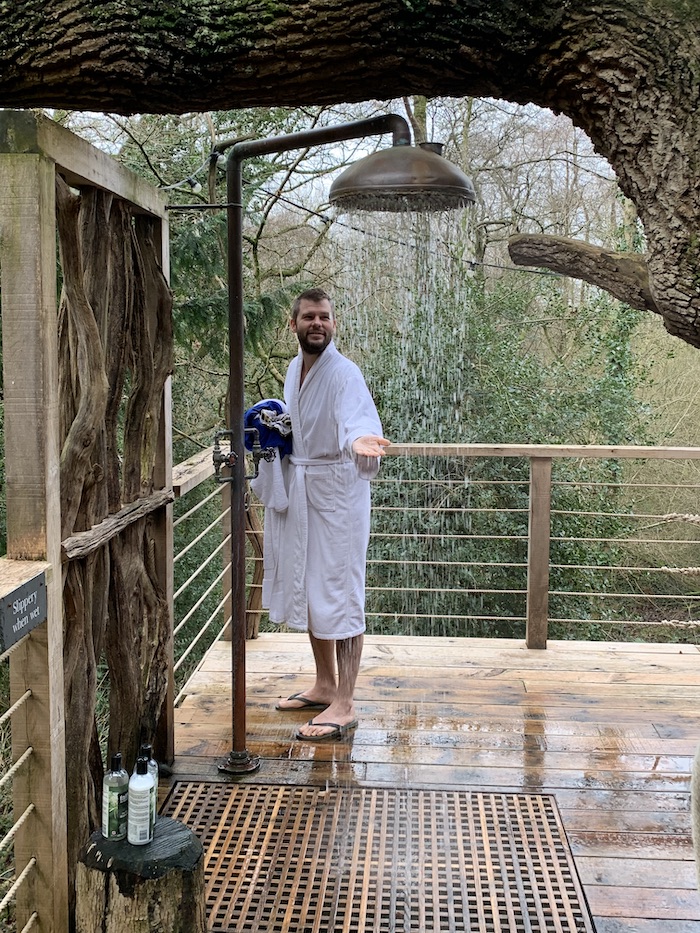 A metal spiral staircase from the treehouse deck up to the rooftop where we located a copper Jacuzzi bath and a private sauna – the perfect spot to watch the sunset amidst the Dorset countryside before watching the stars and the moon gradually light up the night sky above the tree canopy.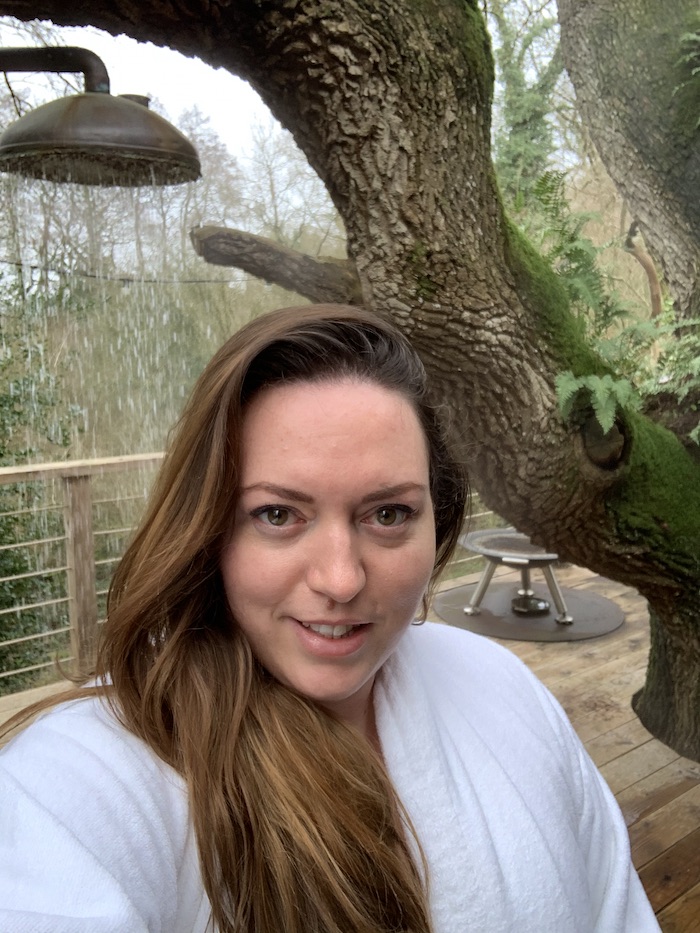 If it wasn't enough that we were staying in one of the most luxurious treehouses in the country, the fact that this treehouse has a slide is just a 'cherry on top'. Squeal!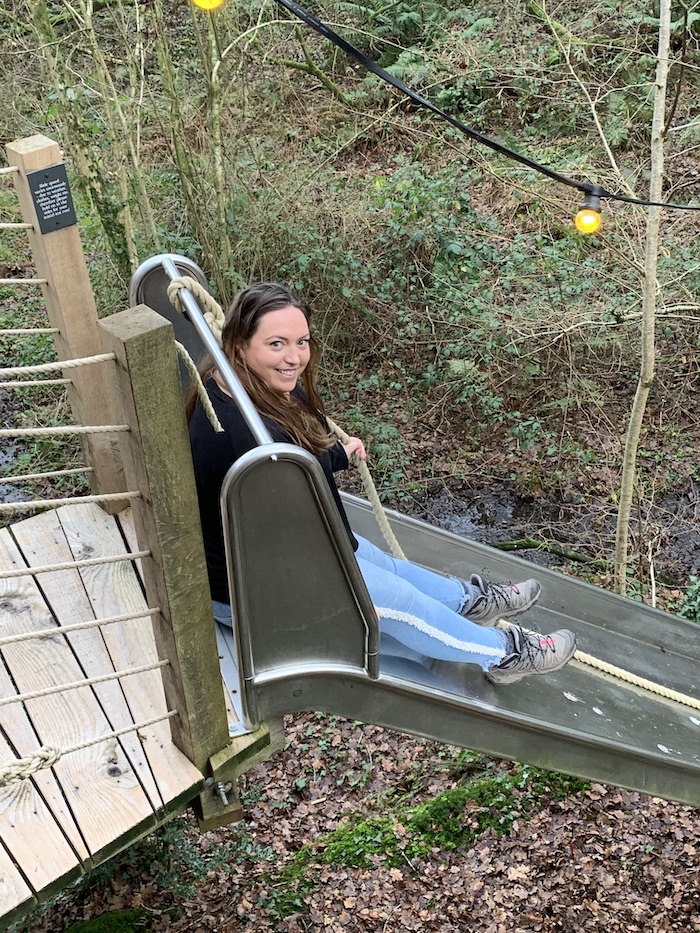 The Woodsman's Treehouse is an entirely unique stay and one that is more than memorable. Hidden away deep in the Dorset Woodlands, a weekend at The Woodsman's Treehouse is the therapy that you might not even realise you need.
Prices from £390 per night
@craftycamping
www.mallinson.co.uk