Piranhas, Anacondas & Pink Dolphins
This is a 4-day Pampas Tour into the Amazon.  The first day we departed from Rurrenabaque and were driven 3hrs in a 4×4 on a dusty, bumpy and cow-scattered road to the banks of the Yacuma River, where we got on a boat (a motorised canoe) which we took up-river for a few hours towards our accommodation.
The wildlife is incredible. Whether it's high up in the rainforest canopy, on the riverside or in the water, the Amazon is abound with life. I have seen hundreds of Cayman (I'm not exaggerating) and it was the first time I have seen (or heard of) a Capybaras.  I was so intrigued by them, unaware of their name at the time I referred to them as 'rat-bears' as that is what they looked like to me.  Almost like a giant beaver or mini furry hippopotomas.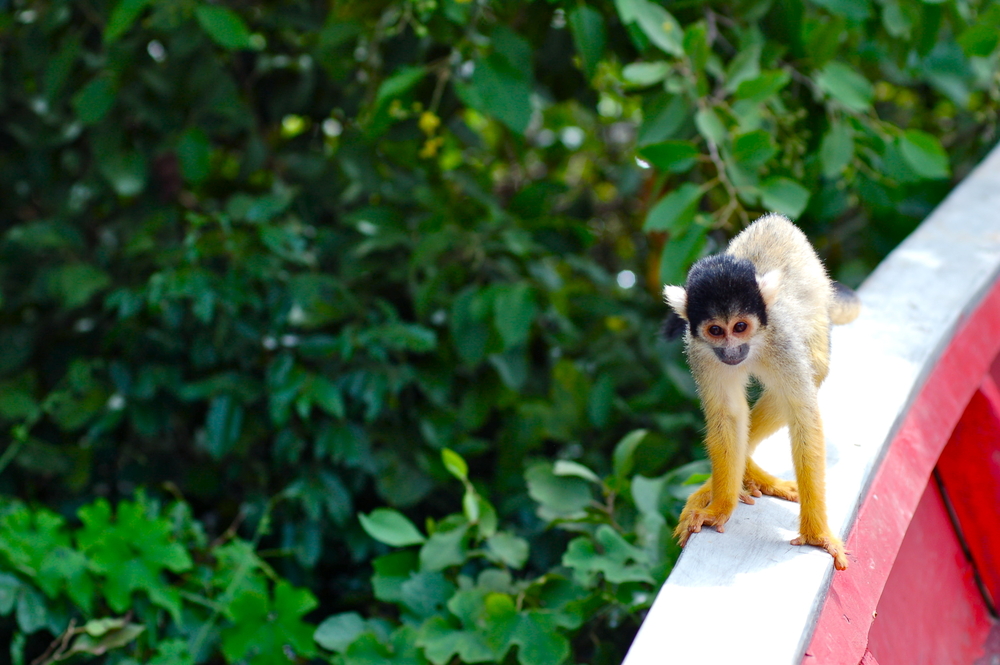 As we moved up river, some cheeky monkeys swung through the trees and as we approached a canope of trees that hung over the river they scrambled into the branches and waited for us to pass underneath before all urinating at once – yes all over us!
The Amazon rainforest, also known in English as Amazonia or the Amazon Jungle, is a moist broadleaf forest that covers most of the Amazon basin of South America. This basin encompasses 7,000,000 square kilometres (2,700,000 sq mi), of which 5,500,000 square kilometres (2,100,000 sq mi) are covered by the rainforest. This region includes territory belonging to nine nations. The majority of the forest is contained within Brazil, with 60% of the rainforest, followed by Peru with 13%, Colombia with 10%, and with minor amounts in Venezuela, Ecuador, Bolivia, Guyana, Suriname and French Guiana. States or departments in four nations contain "Amazonas" in their names. The Amazon represents over half of the planet's remaining rainforests, and comprises the largest and most biodiverse tract of tropical rainforest in the world, with an estimated 390 billion individual trees divided into 16,000 species. — Wikipedia
Day 2 of the trip we were up early to go anaconda hunting (I will clarify, not to kill, but to observe in they natural environment).  We took the boat further upstream and stopped at a small camp for gumboots (Wellingtons) before venturing or should I say trekking 4hrs into the shallow jungle waters (much like a swamp).  I've been quite ill for the past 4 days so although this was an experience I refused to miss I did find it quite challenging to wade through knee-deep mud searching for anaconda (that to be quite honest, part of me was hoping we didn't find).  But our guides were determined and we did eventually locate a 'baby' 2-metre long anaconda – Success!
It was back to the campsite for lunch.  The afternoon activity was Piranha fishing, which I unfortunately had to skip due to illness (intense stomach cramps which later turns out to be a Parasite which I'm admitted to hospital for).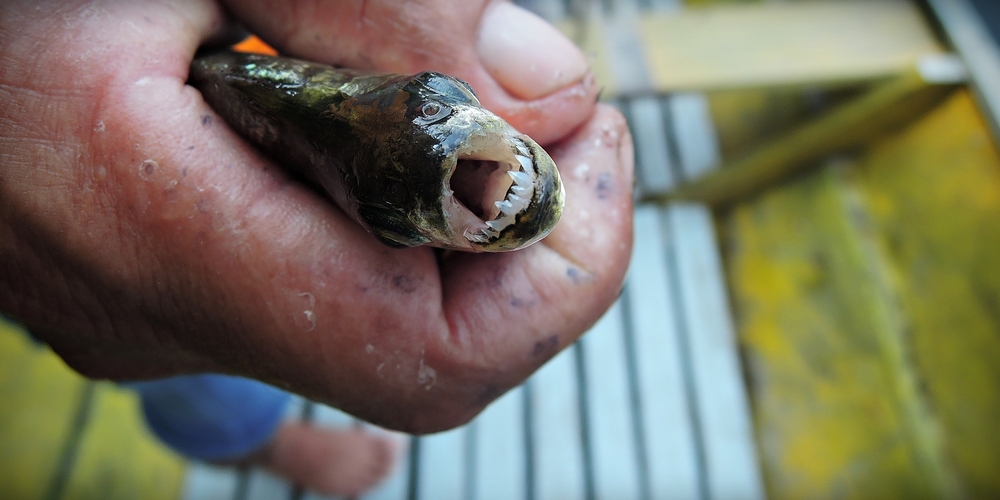 The group were very pleased with their fishing, few had fingers bitten by the Piranha (one quite badly) so we cooked the 20 fish for dinner to have with rice.  After dinner we went out on to the river for evening cayman watching.  We spent an hour looking at hundreds of glowing yellow eyes in the pitch black darkness.  We moved the boat right up against a huge one, who could have easily tipped our boat over had he wanted to – quite scary.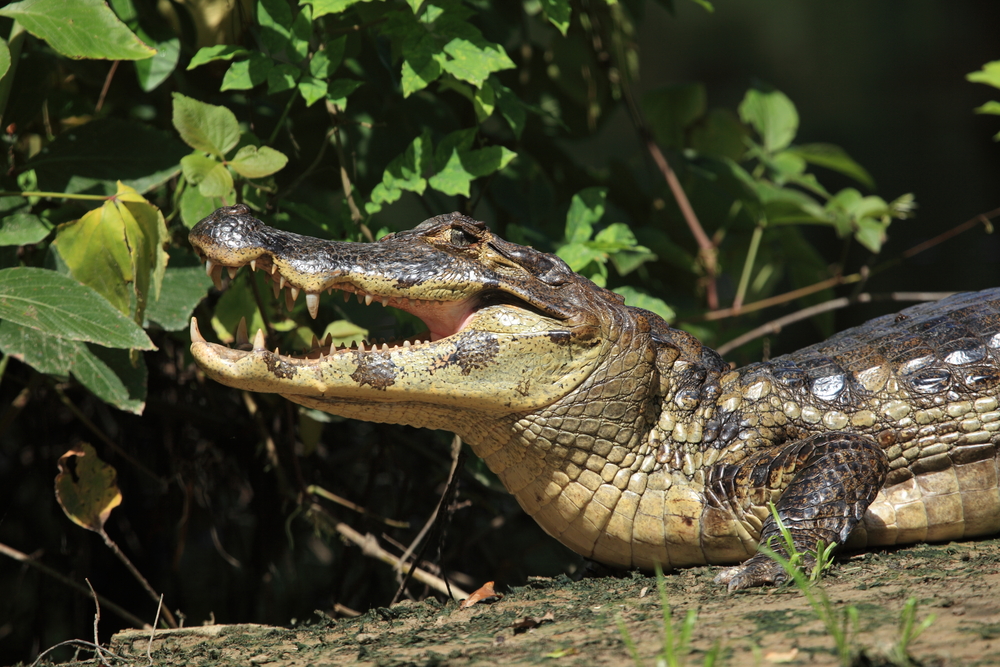 Our 3rd day activity was swimming with the pink dolphins.
The Amazon river dolphin (pink) is found throughout the Amazon and is particularly abundant in the lowland rivers where we are travelling. During the annual rainy season, these rivers flood large areas of forests and marshes along their banks. The Amazon river dolphin specializes in hunting in these habitats, using its unusually flexible neck and spinal cord to maneuver among the underwater tree trunks, and using its long snout to extract fish from hiding places in hollow logs and thickets of submerged vegetation.  Quite amazing creatures, although they weren't as social as our guides had led us to believe – it was still very cool to be in the water with them.  We were encouraged to stay in the middle of the river away from the edge which were lined with Cayman, our guide assured us they would not venture into the water while the sun was shining so brightly as they like to absorb the heat.  There were lots of turtles too.