Plitvice Lakes National Park
My sister and I took a 3hr bus ride from Split to Plitvice Lakes National Park which is one of the oldest national parks in Southeast Europe and the largest national park in Croatia.  We stayed in a farm style B&B which was in the middle of nowhere but a stunning location.
We ventured into the national park the next morning and did one of the shorter walks (3 1/2 hrs) through the magical and slightly airy park. It consists of about 300 sq km of protected forests and lakes with a river running through the centre. The river plateaus out to create 16 blue and green lakes on different levels, all flowing into one another with foaming cascades and pounding waterfalls to create the most beautiful natural spectacle.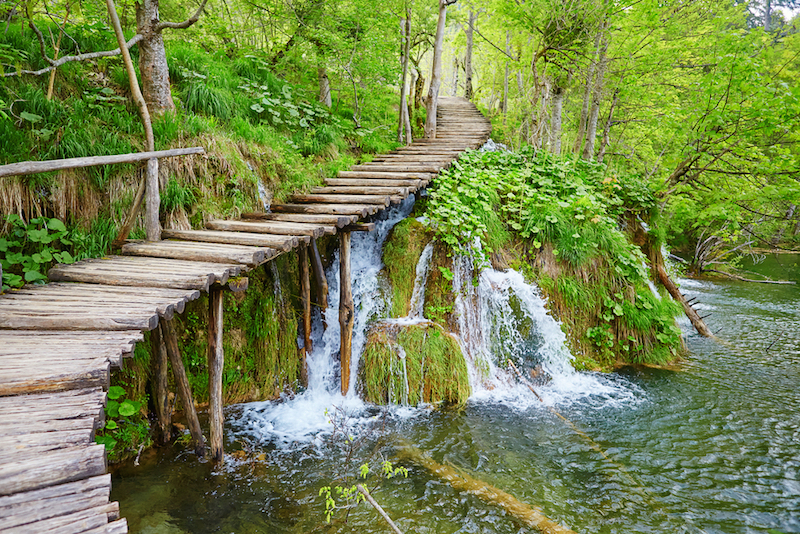 The tracks were easy to follow and rustic wooden walkways zigzag and wind around the Plitvice Lakes whose colours are indescribable, absolutely stunning.
The national park was founded in 1949 and is situated in the mountainous karst area of central Croatia, at the border to Bosnia and Herzegovina. The important north-south road connection, which passes through the national park area, connects the Croatian inland with the Adriatic coastal region.
The lakes are famous for their colours, which change from shades of teal, turquoise and deep blues to greys throughout the year. The shades


change due to the quantity of minerals or organisms in the water.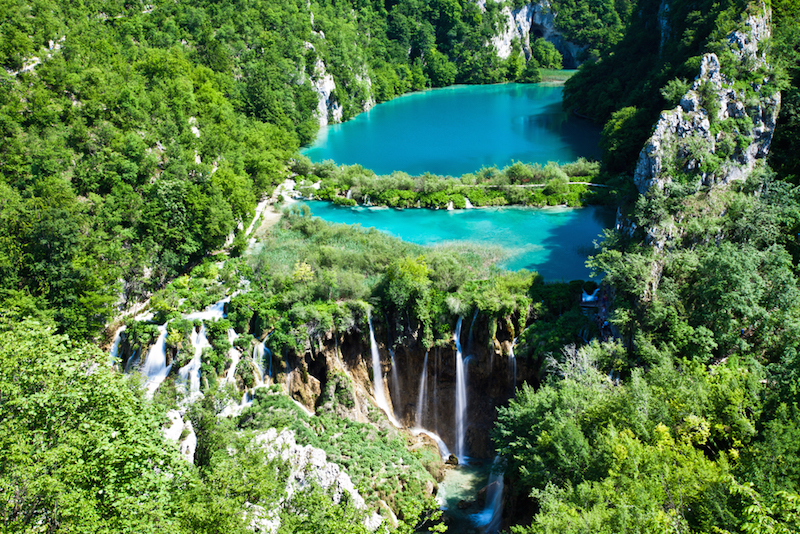 I'm disappointed we only planned for one day in Plitvice as it would have been nice to get stuck into a decent hike in this beautiful place.  But, a least that gives us a reason to return in the future…