The Birthplace of Dracula, Sighişoara
Much of my travel in Romania has centred around Dracula and when I heard about this UNESCO protected town I booked a train to travel here from Brasov. From the moment I entered its fortified walls and meandered my way along cobblestone lanes to its main square, Sighisoara burned itself into my memory. It's like stepping into a fairy tale, the narrow streets lined with coloured 16th-century houses, their gingerbread roofs tumbling down to pretty cafes. Even the graveyard stones are haggard and jut about like something you would see in scooby-doo. A little church sit's on top of a hill and is swarming with cats. Horror fans won't be disappointed with this destination either, for this medieval citadel, the best preserved of its kind in Europe, was the birthplace of one of history's great monsters – Vlad Tepes (The Impaler).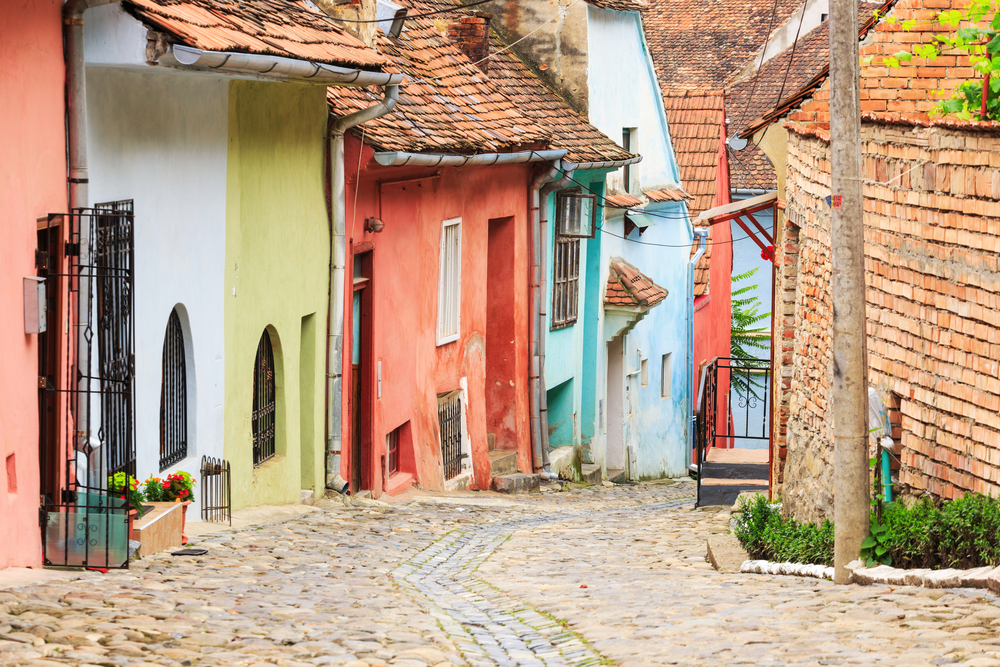 Vlad Tepes (pronounced tse-pesh), who intermittently ruled an area of the Balkans called Wallachia in the mid 15th century. He was also called by the names Vlad III, Vlad Dracula and Vlad the Impaler. The word Tepes stands for "impaler" and was so coined because of Vlad's propensity to punish victims by impaling them on stakes, then displaying them publicly to frighten his enemies and to warn would-be transgressors of his strict moral code. He is credited with killing between 40,000 to 100,000 people in this fashion.
The area was settled by the Romans, and it wasn't until the 12th century that immigrant Saxons established a thriving trading town here and the citadel we see today.