Cienfeuegos
Arranged around the country's most spectacular natural bay, Cienfuegos is a nautical city founded in 1819 by French émigrés, whose homogeneous grid of elegant classical architecture earned it a Unesco World Heritage Site listing in 2005.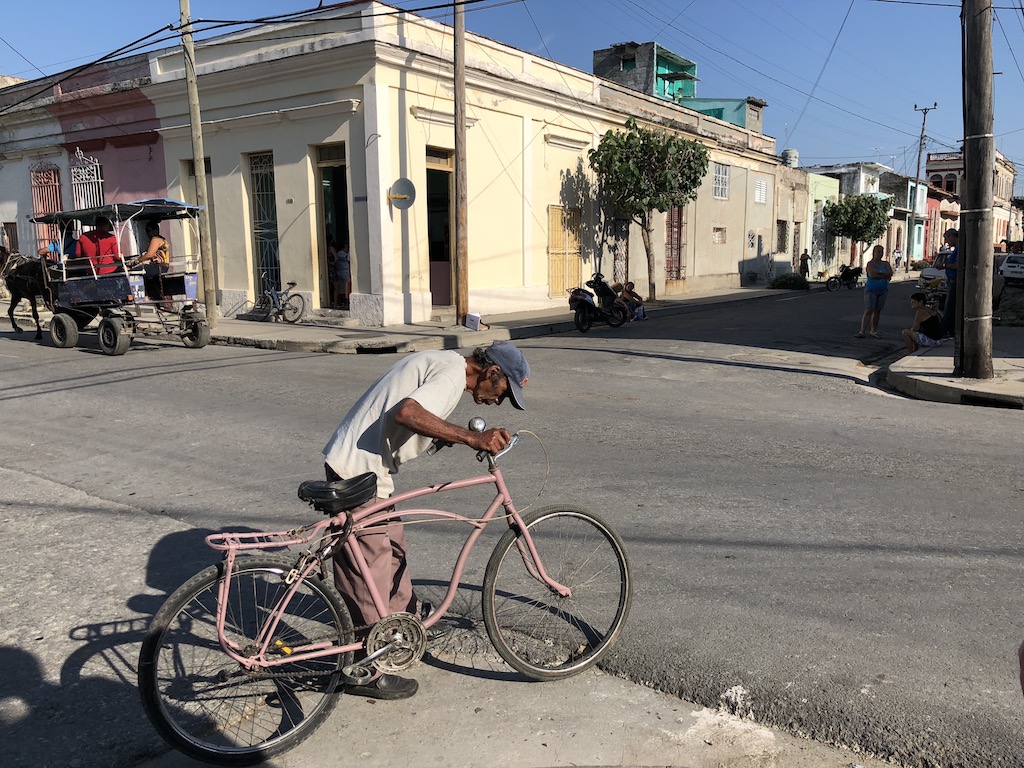 Geographically, the city is split into two distinct parts: the colonnaded central zone with its stately Paseo del Prado and graceful park; and Punta Gorda, a thin knife of land slicing into the bay with a clutch of outrageously eclectic palaces built by the moneyed classes in the 1920s.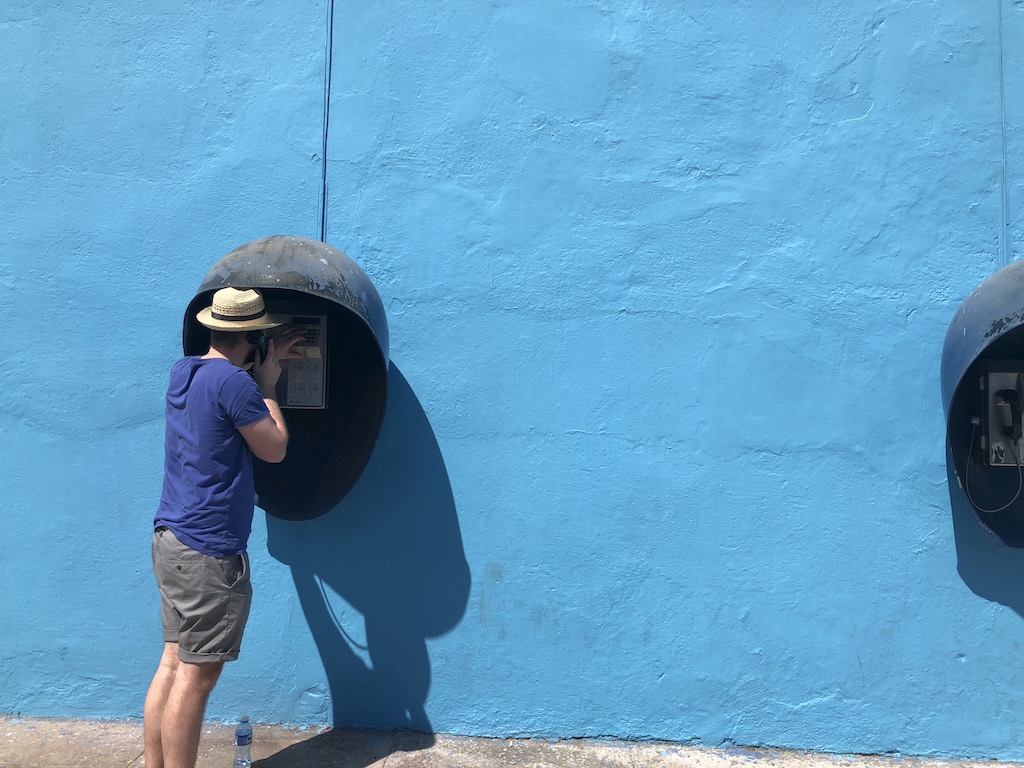 Cienfuegos is a small, quiet city. We arrived last night and only had about 2-hours to explore before departing for Trinidad the following morning so perhaps unfairly we thought of Cienfuegos as out least favourite place in Cuba.  Although I will say being able to see locals playing dominos on street corners was a beautifully authentic experience and when we got lost late at night after trying to find our Casa on the way home from dinner, various local cubans helped us with directions.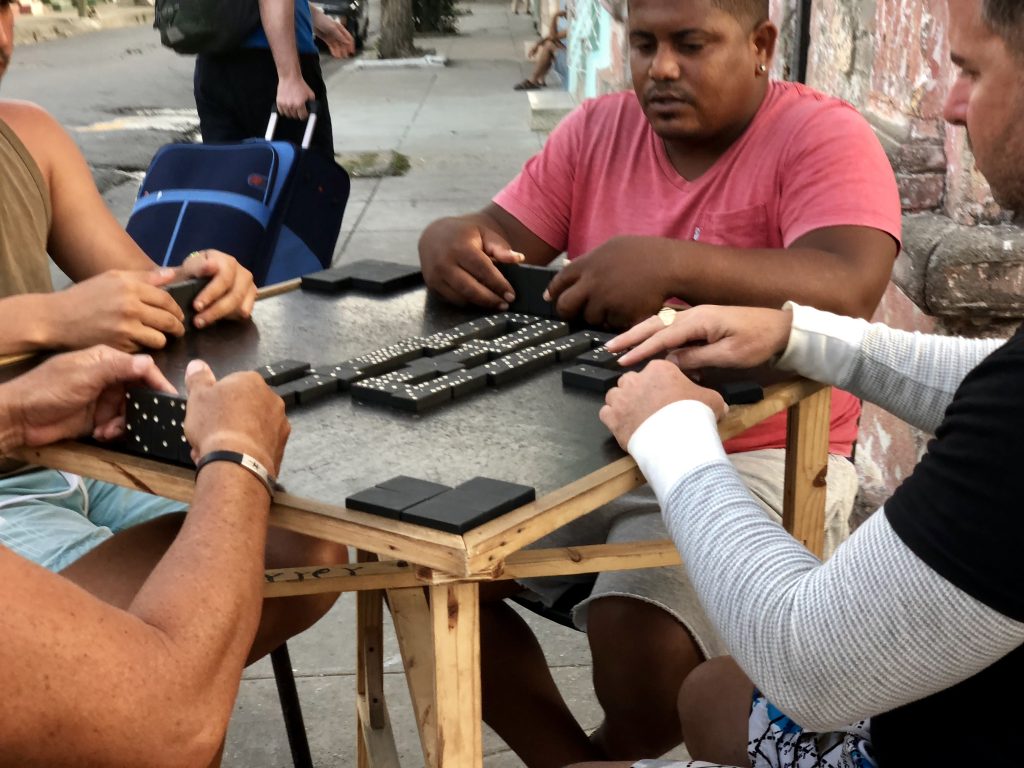 They really are most generous and helpful people,  one man even walked us home after we confused ourselves so much with the directions. He didn't speak word of english and my Spanish is very poor so it made for a interesting 10min walk.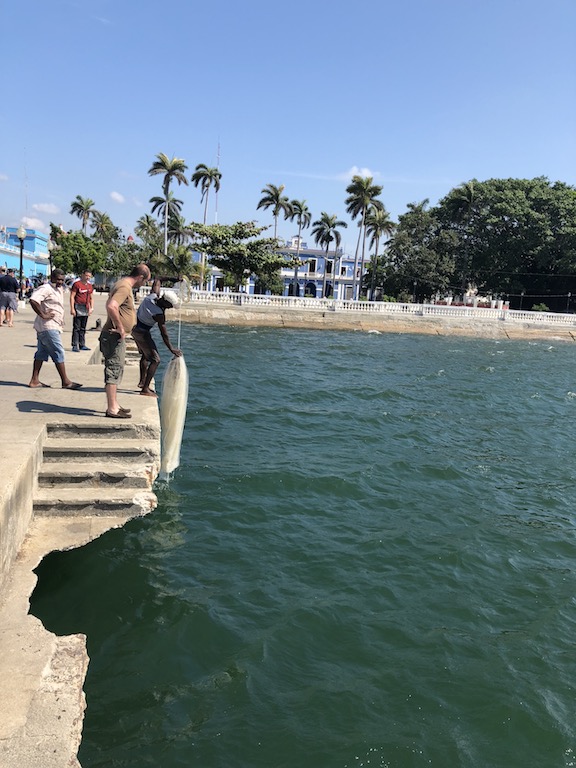 This morning before we left we sat down at the small pier and watched some locals fish. The warmth of the sun was so nice and although they didn't catch anything I spent the morning appreciating that life can be simple and yet perfect.