Havana ooh na na
My heart is in Havana
It was so great to be back in Havana, we only had 1 night and 1/2 a day here upon arriving and now that we have slipped into the relaxed, easy-going Cuban ways, I can't wait to explore Havana properly. It's vibrant, bustling, exotic and raw.  And yes, they do actually play "Havana" — Camila Cabello – Havana ft. Young Thug and Justin Bieber's "Despacito" (even though its about Puerto Rico) everywhere.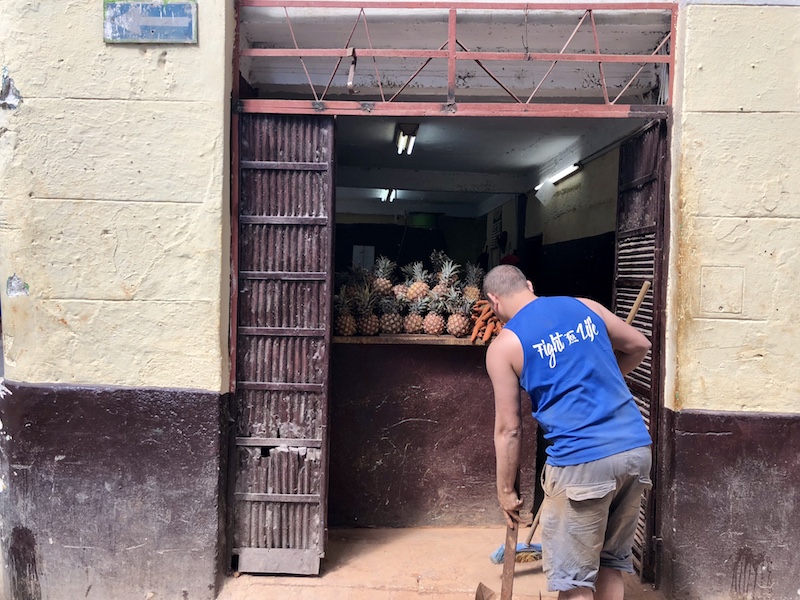 Havana can basically be broken down into three main areas
Havana Vieja: Havana's colonial masterpiece. Located to the east of the center, a popular tourist area, many beautifully restored historic buildings, lots of sights, the most hassle from touts and lots of restaurants/bars.
Vedado: Located to the west of the center, the business/financial district, the most modern area, great nightlife, best live music, many restaurants and hotels.
Central Havana: Located between Havana Vieja and Vedado, the more "local" area, great location, many old buildings and homes, practically no hassle from touts, equal walking distance to Vieja and Vedado.
The seafront promenade (The Malecón) stretches for 8 kms along the northern coast of Havana, from Havana Harbor in Havana Vieja, along Central Havana and ending at the Vedado neighbourhood.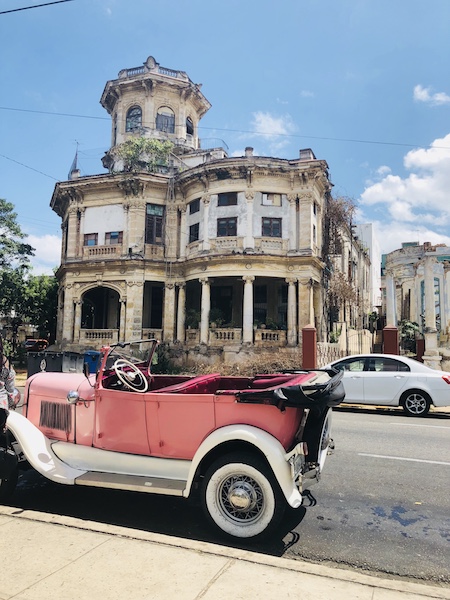 We stayed in Casa Maribel, Calle Villegas No 210 altos entre Obrapía y Obispo, Habana Vieja on our first night (which is probably my favourite part of Havana) and we are at Casa Madelín, Calle: M No. 57 Bajos e/ 11 y 13 in Vedado for these last two days in Havana.
Vedado has the huge beautiful colonial buildings and we are just a short walk to The Malecon which we visited last night because there was a storm coming and the waves were splashing up right over the promenade and spraying the cars, so incredible and violent to watch.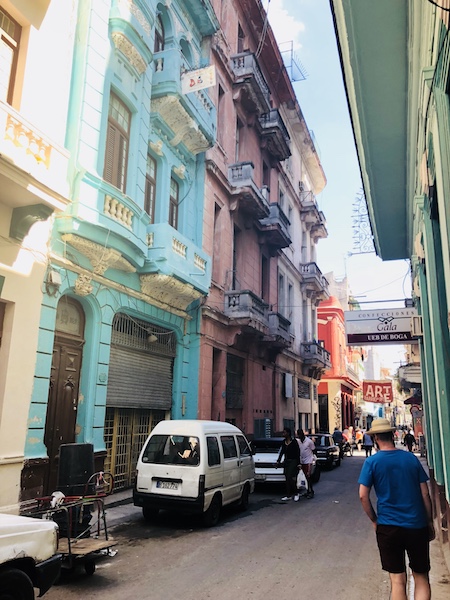 I could spend days just walking around Central Havana and down to Vieja, I love it here. Cuban people are so friendly, there is music everywhere and people just going about their every day business, which I love. It feels so authentically cuban. There are buildings barely standing where 100's of people live in and art is everywhere. There is analley-turned-gallery Callejon de Hamel, where the mysterious world of Santería takes form through colorful murals and shrines.  It's a surreal place to travel.
After some drinks in Floridita and lunch in Sloppy Joes, we decided to do a vintage american car tour in at the very end of our last day in Havana (partly to kill time but I also wanted to make sure where had seen everything there was to see in Havana). I'm amazed by how many vintage Buicks, Pontiacs, Chrysler Plymouths, Ford Fairlanes, Chevrolets, Dodges, and Studebakers parade the streets. Perfectly restored cars are often parked near hotels and plazas waiting for tourists who want to rent them.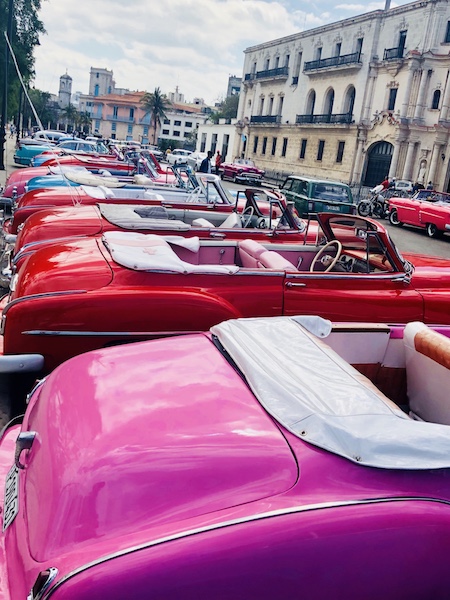 I would recommend negotiating with these drivers rather than pre-booking a tour because apart from being able to barter a better price for the tour you can also choose which car you want.  We chose to do a 1-hr tour which was pretty cool but I wish we had done it upon first arriving as it would have given us a good understanding of how Havana is comprised and where everything is located in relations to each other.
We picked a pink 1955 Chevy and our driver 'David' (I was disappointed with this, so called him Duardo in my head as it seemed more Cuban) told us about all buildings and important sights.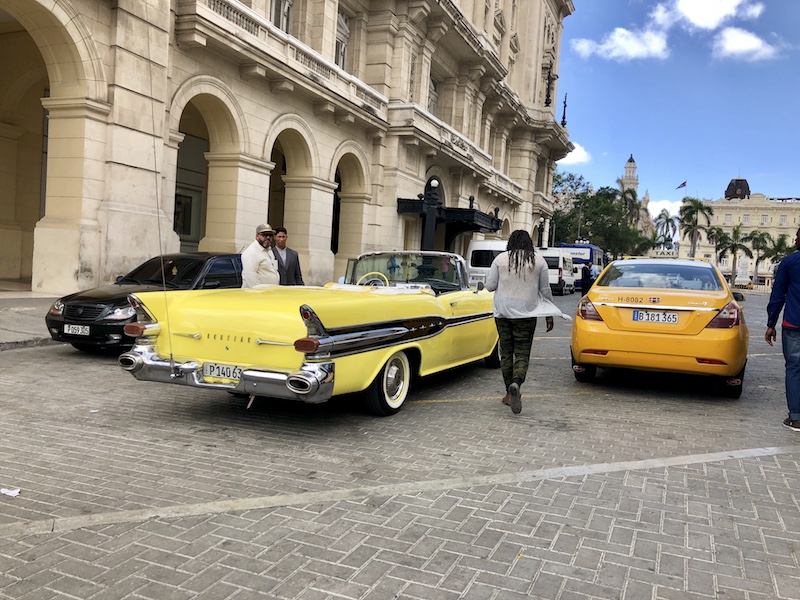 These old American cars are refitted with diesel motors to take advantage of the lower cost of diesel and quite a few of these cars that have been restored to their former glory. They add so much charm to this beautiful city.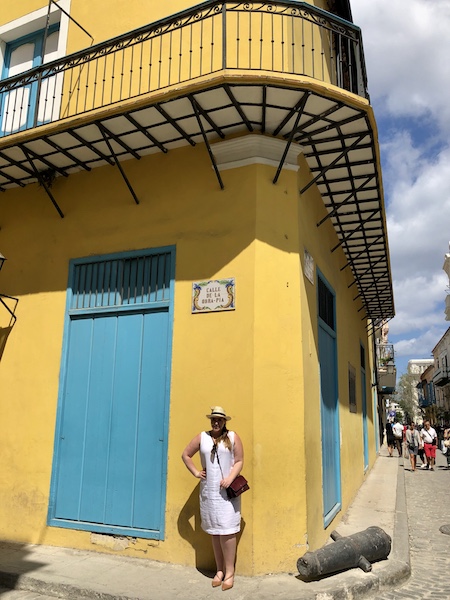 Sadly, this was the end of our 12 day trip around Cuba and we headed back to our Casa to retrieve our luggage to head out to Havana International Airport.