Cesky Krumlov
I love Cesky Krumlov! It's a small town in Southern Bohemia, has long been recognised as travellers to Europe as one of the most charming fairytale towns in all of Europe. I couldn't be happier that I tacked this location on to my visit to the Czech Republic.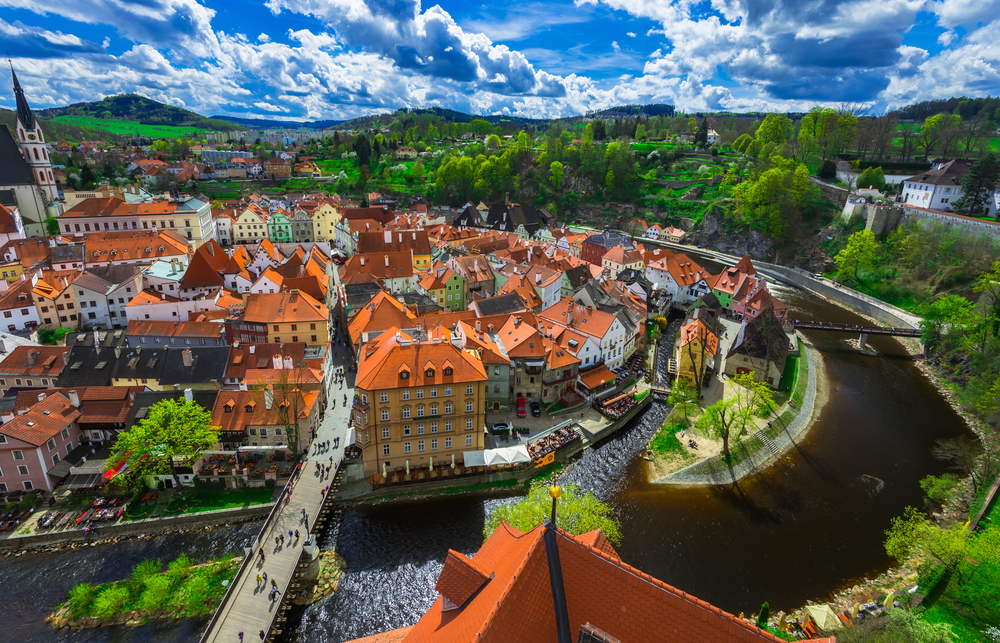 On my second day in Cesky Krumlov I hired a raft to take 15km down river to the next town; it was so much fun. It took nearly 4 hours due to the windy canals and small rapids that I sometimes had to climb down.  It was a fairly difficult row as there was almost no movement in the water (I'm glad I didn't plan to row back and have a car booked to drive me back to the town).  The river was beautiful, the landscape so green.  I passed many camp sites and beer gardens along the way which I imagine would have been a fun way to travel down river.
On my final day I visited the castle; which is huge.  There are bears in the moat which was a bizarre sight but definitely draws in the tourists. I climbed to the top of the castle tower which provided stunning views of the town and spent most of the afternoon walking through the beautiful gardens.
Construction of the town and castle began in the late 13th century at a ford in the Vltava River, which was important in trade routes in Bohemia. Most of the architecture of the old town and castle dates from the 14th through 17th centuries. The town's structures are mostly in Gothic, Renaissance, and Baroque styles.
It was unbearably hot so I also hired a rubber tube to float down the river.  The river basically circles the town, so I hopped in one site, floated around and hopped out on the other side before making a quick dash across the town to jump back in the river on the other side – amazing!
This town has quaint old world charm that I find very romantic and have found myself a little sad to be travelling alone.  Not because I don't enjoy being single but because after travelling for 3 months and experiencing such incredible places; I can't express acurately how these beautiful places make you feel.  My photos don't do the place justice and I feel sad that nobody will connect or share my enthusiasm.