Fushimi Inari-Taisha
We had the most amazing experience in a Ryokan last night and after a 30min drive back to the city we stashed our luggage in one of the many lockers in Kyoto Station before heading out to Inari to see the amazing Fushimi Inari-Taisha shine.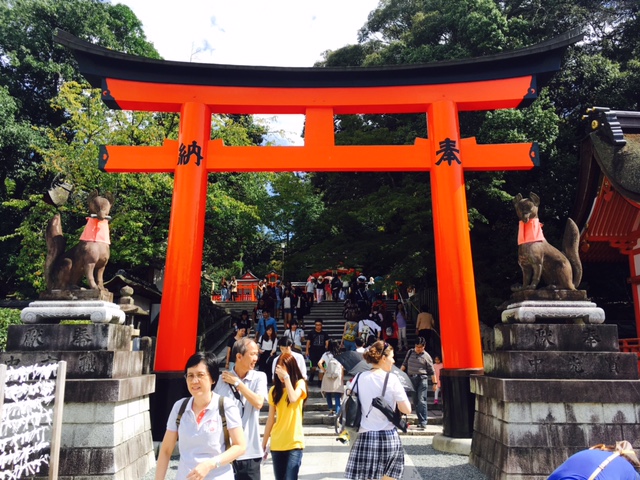 With seemingly endless arcades of vermilion torii (shrine gates) spread across a thickly wooded mountain, this vast shrine complex is a world unto its own. It is, quite simply, one of the most impressive and memorable sights in all of Kyoto.  It was a hot day but much of the walk is shaded through the woods.  There were a few tracks which could be taken away from the torri gates to other temples but we got a bit lost on one so decided to hear back and follow the main path through the torri gates up the mountain.
TOP Tip: The higher you go the less tourists there are.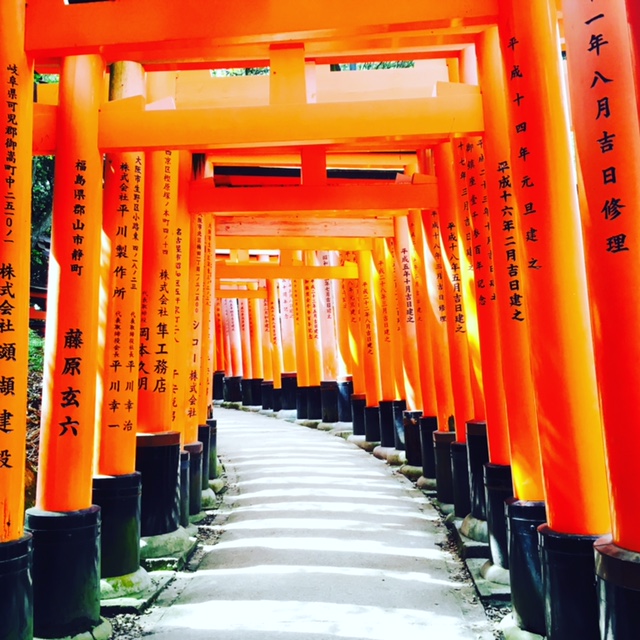 (Please admire my talent for capturing this image without hoards of tourists, it was near impossible but I was committed to gaining my perfect Instagram shot)
The entire complex, consisting of five shrines, sprawls across the wooded slopes of Inari-san. A pathway wanders 4km up the mountain and is lined with dozens of atmospheric sub-shrines.
Fushimi Inari was dedicated to the gods of rice and sake by the Hata family in the 8th century. As the role of agriculture diminished, deities were enrolled to ensure prosperity in business. Nowadays, the shrine is one of Japan's most popular, and is the head shrine for some 40,000 Inari shrines scattered the length and breadth of the country.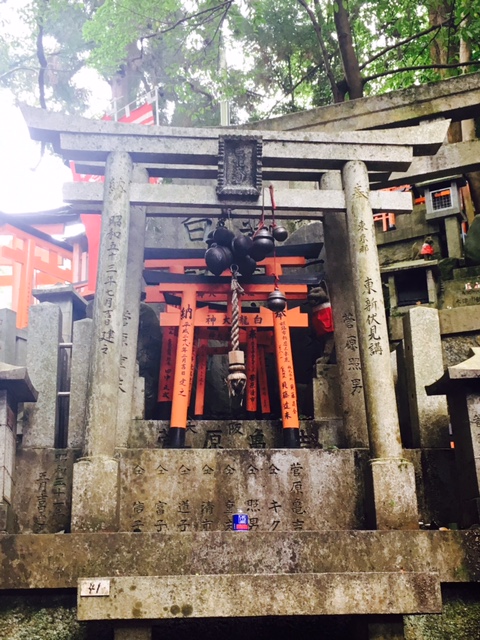 Throughout the shine there are hundreds of stone foxes. The fox is considered the messenger of Inari, the god of cereals, and the stone foxes, too, are often referred to as Inari. The key often seen in the fox's mouth is for the rice granary.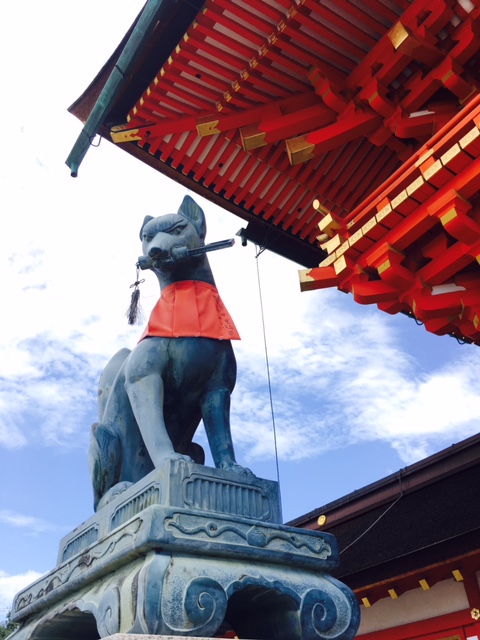 On an incidental note, the Japanese traditionally see the fox as a sacred, somewhat mysterious figure capable of 'possessing' humans – the favoured point of entry is under the fingernails.
How to Get there
Access: 3-minute walk from JR Inari Station on the JR Nara Line
5-minute walk from Keihan Railway Fushimiinari Station