Japanese Ryokan Experience
We book a 1-night stay at the Momijiya Bekkan Kawa no Lori, a traditional Japanese Ryokan.  I have read a lot about Ryokan's and heart it is an absolute 'must-do' on any trip to Japan, so I knew to an extent what to expect but…. Wow!  This place sure knew how to make a 1st impression.
Momiji-ya is a Japanese-style hotel which is more than 100 years old, located in the mountains (35 min drive from Kyoto Station) in the Takao area of Kyoto City.  The accommodation is only accessible by crossing a suspension bridge.  We arrived in the early evening just as the sun was going down and he glittering lights over the river made the place feel so majestic.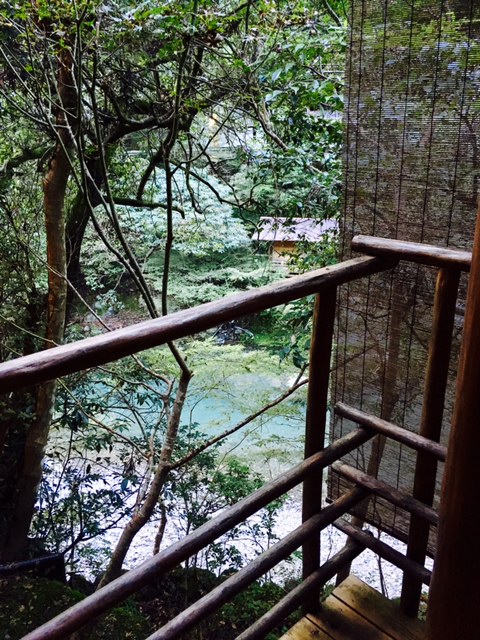 We were shown to our room and provided jasmine tea along with some information about the Ryokan.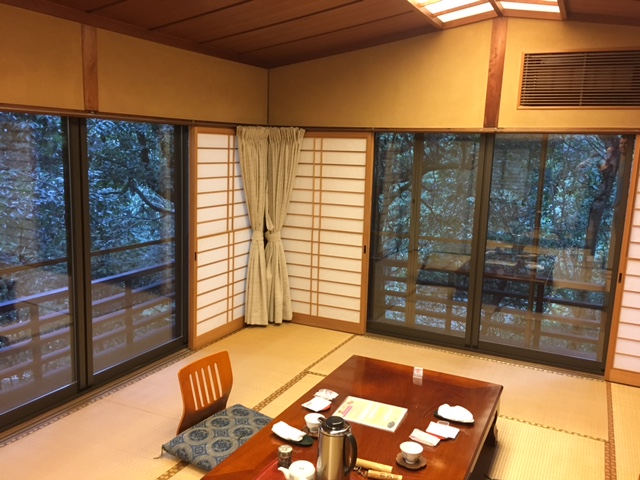 We were amazed by this place. The whole experience was incredible, so relaxing and so beautiful.  We had an hour before dinner so had time to soak in our private 'open-air' bath and dress in our yukata's, which is the casual version of a kimono worn by Japanese people while lounging at home.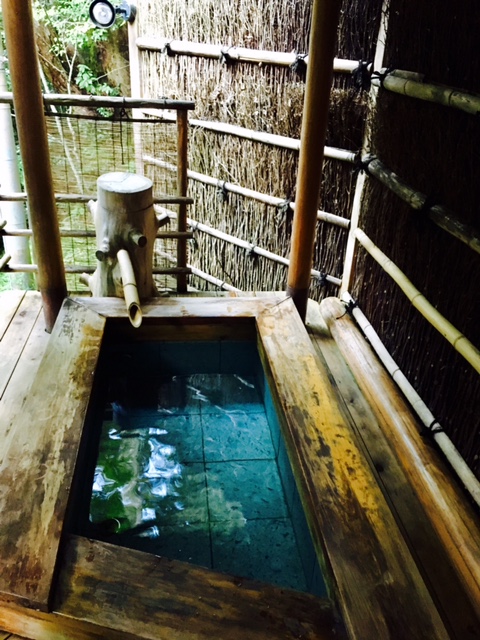 At 6 pm, a traditional meal was served in our room.  Dish after dish arrived until we couldn't possibly eat anything more.








Our host returned to our room to remove our dishes and make up our bed.  By 8.30pm we were asleep.
We woke to the sound of the gorgeous river and made our way to the breakfast room where we were served an incredible traditional meal.