Winter Sun in Marrakech
A peaceful and stylish hideaway in a green corner of Marrakech.
For my birthday, Ross booked a 4-night winter getaway to Marrakech.  It's the first holiday we have booked through Secret Escapes and it has been amazing.  Les Cinq Djellabas in Marrakech gives you the best of two worlds. The first being a stay in the Red City, with its charming old town, bustling markets and traditional riad houses. And the second, an opportunity to sample all of this from your own luxurious villa, set amid palm trees and gardens, with the snow-capped peaks of the Atlas mountains looming in the distance.
In traditional Moroccan style, Les Cinq Djellabas is made up of 10 private lodges, which serenely surround a shared pool (unfortunately, it was too cold this week to use).  This boutique resort is set in the exclusive Palmeraïe district of the city, which is about a 30 minutes drive from the bustling Medina.  The setting is beautiful, the staff are incredible we are just missing the promised winter sun.   It poured with rain the day we arrived, so we snuggled up in our lodge where I enjoyed an in-room massage before relishing a hot lamb tagine in the restaurant beside a roaring fire.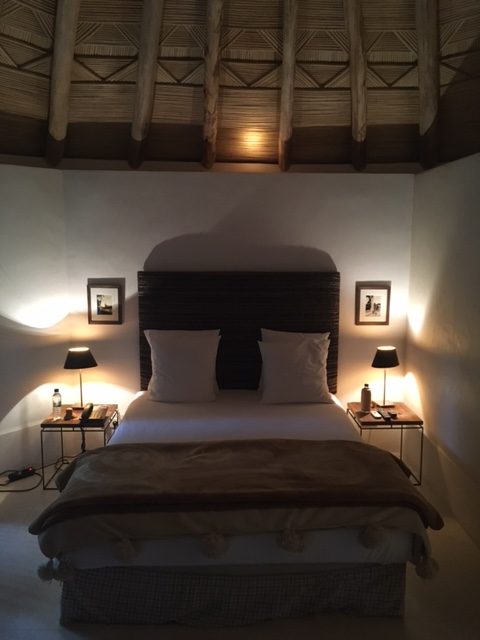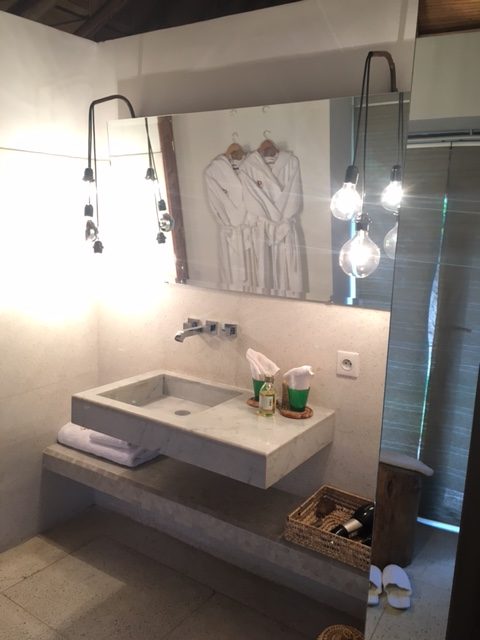 Fortunately, by the second day, the sunshine had come out so we walked the grounds and snapped some photos of the boutique resort before taking a taxi into the Medina.  The cost of a taxi is 150 each way into the city, the distance and price have been more than we had anticipated (The website led us to believe there was a shuttle included and that it was 15-20min which is not the case).
This is my second trip to Marrakech so I attempted to pre-warn Ross about how to dodge the snake-charmers and hawkers in Djemma El Fna after an unpleasant experience with a man and his monkey.  However, we were not savvy enough.
Although getting caught in a bit of a tourist trap I must admit to enjoying the chaos here.  The warm air, the sound of the drums in the dusty square, the circles of people around wise storytellers and the old-timers clad in djellabas arguing at food stalls – if feel like a scene from Aladdin – and I love it.
Our third day was raining and cold, so we decided to read our books in the pool house beside the fire where we could also get WiFi.