Les Compagnons de la grappe, Lille, Northern France
Down an 18th century courtyard, Les Compagnons de la Grappe was a real find – it offers a traditional and regional cuisine with décor that makes you feel like you're inside somebody's cozy, moulin rouge style living room. There are bookshelves full of books, feather bowers hung around the window frames, a fireplace with knick-knacks on the mantel, an armoire to store the silverware and plates.
Welsh Companions is what enticed us to visit this restaurant and it was outrageously good.  It is a french twist on he Welsh Rarebit made from beer soaked bread, covered in melted cheese, bacon, more cheese and a fried egg served with fries, salad and some more bread.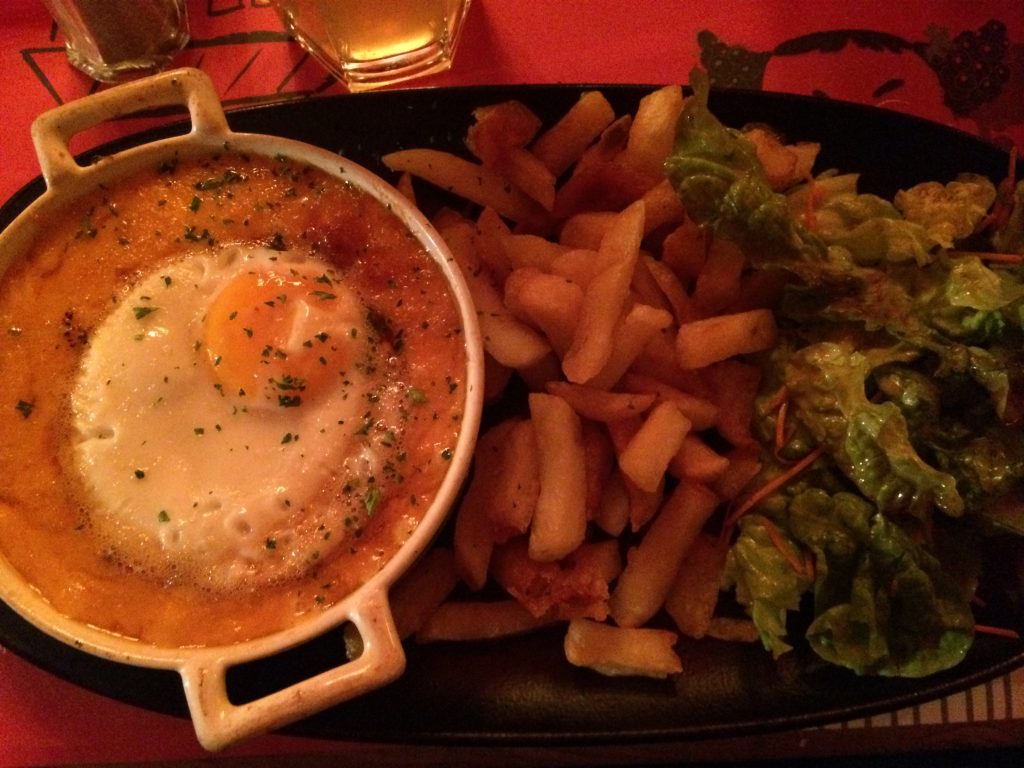 We shared a tasters menu for desert, butter and sugar tart with whipped cream, sugary french toast with caramel ice cream and a divine creme brûlée.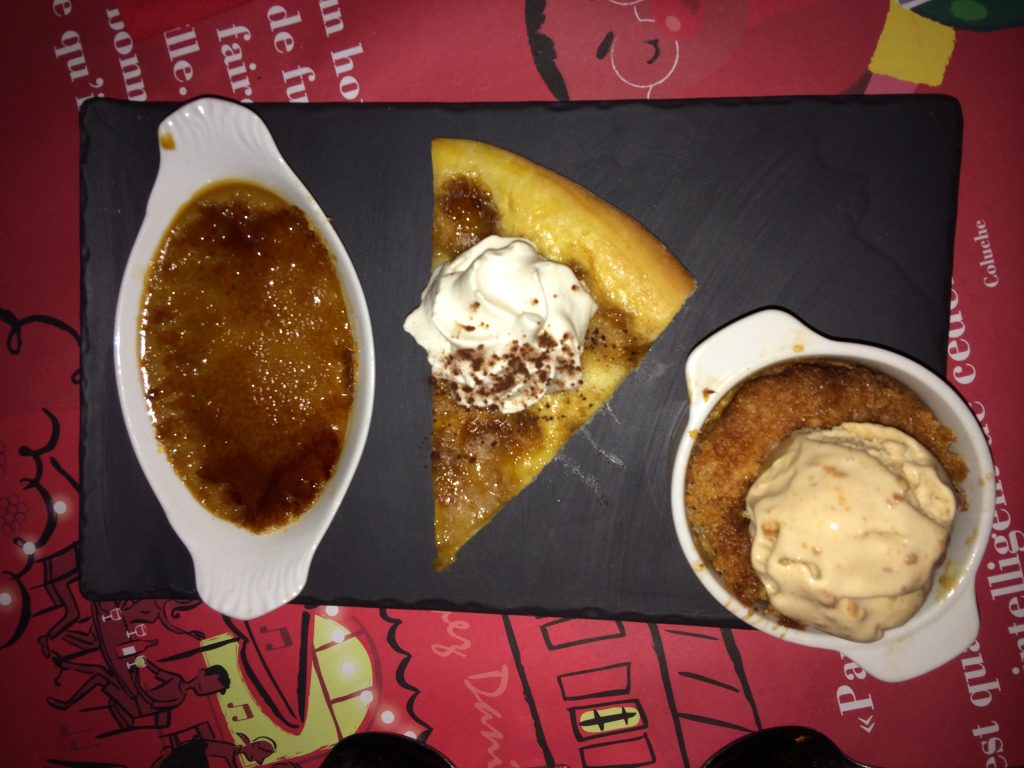 A warm welcome and a family atmosphere make "Les Compagnons de la Grappe" a must eat place in Lille.
The outdoor flowered patio which is covered in fairy lights would be a fantastic place to dine in the summer.